Administration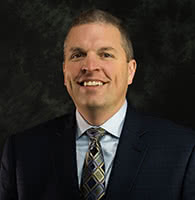 Corey Mehaffy
Executive Director
573-221-1033
Corey J Mehaffy joined the staff of Northeast Missouri Economic Development Council (NEMO EDC) as the president of the organization in January of 2019. As president, Mehaffy is responsible for all economic development efforts including business retention and expansion, business attraction and entrepreneurship. From its inception in 1984 NEMO EDC has provided economic development services for the City of Hannibal, Marion County and Ralls County.
Mehaffy spent the previous eleven years as the President of Moberly Area Economic Development Corporation where he led an effort to establish a multi-county partnership with MAEDC functioning as the lead economic development agency for all counties.
Mehaffy also a co-founded Grow Mid-Missouri (GMM); an entrepreneurial development program serving 17 counties in northeast Missouri designed to assist entrepreneurs in reaching their goals. The GMM program provides online resources, coaching and mentoring; and an investor network to support entrepreneurs in their efforts to bring products from the idea stage to market. Mehaffy also participated as a contributing author for The Organic Entrepreneur Economy which serves as a guide for local government and civic leaders who are trying to make sense of entrepreneurship and how it can be organically rooted in their communities to accelerate business creation and grow the economy.
In 2012, Mehaffy founded C. J. Mehaffy, LLC, an economic development company to advise entrepreneurs, communities and expanding businesses in an effort to encourage and facilitate new business investment. Mr. Mehaffy manages a diverse portfolio of projects bringing his extensive experience with Federal, State and Local incentive programs as well as economic development financing tools to bear for his clients.
In 2014, Mehaffy purchased Growth Services Group, a workforce intelligence research and consulting firm. GSG uses proprietary methodologies and processes to offer clients rigorous data analysis which results in an exhaustive knowledge of all aspects of the subject labor force. A primary GSG goal is to help communities address the ongoing workforce needs of both existing and prospective businesses to promote investment within their region. New investment leads to creation of new jobs, increased tax base for taxing jurisdictions and municipalities and diversification of the local economy.
In 2016, Mehaffy founded GSG Hospitality Group. GSG Hospitality Group is a national consulting firm focused on data and primary intelligence insights for local municipalities and developers who are interested in promoting the retail/hospitality sectors in their area. A primary goal of GSG Hospitality is to help communities and developers attract new retail/mixed use developments, hotels and residential developments as well as assisting with downtown revitalization efforts in an effort to attract young talent and capture more revenues.
In 2018, Mehaffy co-founded GSG Municipal Group. GSG Municipal Group is a consulting firm offering value added products and services to public entities. One primary product offering is a database of municipal financial information called Municipal Information Resource Group (MIRG). MIRG is a leader in aggregating, analyzing and sharing municipal data in an effort to identify and share best practices. MIDI has changed the way municipal governments understand and share data. In addition, MIRG helps citizens better understand how and why their local government spends money.
Prior to joining NEMO EDC, Mehaffy served for eleven years as the President of MAEDC, five years as the Chief Operating Officer (COO) of Central Christian College of the Bible (CCCB) and one year as the COO of L&J Development, Inc., all of Moberly. Mehaffy came to CCCB after serving as the VP of Operations for Pike Mechanical, Inc. and as the Director of Operations and Business Development for Arona Corporation, both of Des Moines, Iowa. Mehaffy has held several senior management positions in a variety of industries from finance to retail while owning several businesses.
Mehaffy spent his formative years in Quincy, Illinois where he graduated from Quincy Senior High School. Following high school Mehaffy attended CCCB in Moberly before transferring to AIB College of Business and completing his Bachelor's Degree from William Woods University. Mehaffy has completed several professional development programs including Experience in Community Enterprise and Leadership Development, IEDC and University of Northern Iowa Heartland Economic Development Course, Association of Business Administrators of Christian Colleges Certification Program, and McConkey-Johnson International Fundamentals of Development and Performance Measurements for Effective Management of Non-Profit Organizations from Harvard University. In the fall of 2010, Mehaffy graduated from the International Economic Development Council and the University of Oklahoma's Economic Development Institute making him eligible to sit for the exam to gain designation as a Certified Economic Developer.
Mehaffy serves as a board member of several civic and charitable organizations including the Northeast Missouri Workforce Development Board, Hannibal Regional Foundation, Central Christian College of the Bible (Treasurer), Hannibal Rotary Club, and Northeast Evangelism. Mehaffy is also a member of the American Chamber of Commerce China and the Midwest-US China Association. Mehaffy and his wife Priscilla have been married for over 25 years and have a son named Jordan.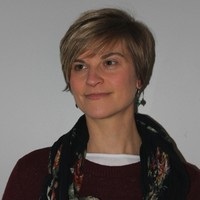 Brittany Weldy
Entrepreneurship Specialist
573-795-6610
Brittany earned a Bachelor's in Business Administration with a focus on Accounting & Finance in 2007. She began her career in the mortgage industry serving the Quincy, IL community as a mortgage loan processor and originator. In 2011, she took a leap and moved to Colorado Springs, to begin working with a mission organization that she is passionate about. At the Navigators, she quickly moved up from an Accounts Payable rep, to the Strategic Initiatives Administrator of the organization. She resigned in 2017 to start her second business; (her first was an LLC as a freelance Yoga Instructor in Colorado). As Brittany grew in her role as the CFO and Operations Manager of a national life coaching firm, WeAlign, LLC, she relied heavily on the support and expertise of the Pikes Peak SBDC. She was passionate about not only learning how to properly run a business, but also gaining wisdom from the specialists and experts in their own fields. During this season, she knew she wanted to help other entrepreneurs reach their greatest potential, as well. After a move back to her hometown of Quincy, IL, she met her now husband, Colten, and they were married in January 2019.
Brittany continues to teach Yoga at the Hannibal YMCA, and most recently held the position as the Finance Manager at Turning Point Recovery Centers. She is beyond excited to grow in her knowledge and skillset of starting growing and businesses, but also to train and provide the best resources to business owners in the Northeast MO Region.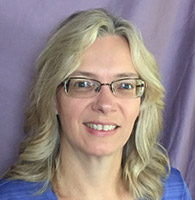 Melissa Kempke
Administrative Assistant
573-221-1033
Melissa Kempke is the Hannibal Regional Economic Development Council Administrative Assistant. She is responsible for providing administrative support to the Executive Director and Board of Directors, as well as answer calls and greet clients who visit HREDC.
Melissa has extensive knowledge of government work. Prior to her service with the HREDC, Melissa was the Pike County Clerk and Finance and Budget Officer from 2012-2018, and the Deputy Pike County Clerk from 2002-2012 for Pike County, Missouri. She is experienced in health insurance claims for her role as Insurance Biller for Mid County Orthopedic Surgery & Sports Medicine in O Fallon, Missouri.
Melissa attended Missouri State University for two years with a focus in Microeconomics. She has served on a variety of service clubs including Cub Scouts and Boy Scouts for eighteen years organizing merit badge camps and summer camp fundraisers. She also served as Treasurer for two years for the Bowling Green High School Band Boosters. Melissa and husband, Paul, a NEMO Shriner, assist in raising money for Shriners Hospital.
Melissa enjoys many hobbies including raising meat goats on her farm, growing greenhouse flowers, herbs, and vegetables, riding her motorcycle, and using her drone to take wedding photos. Melissa currently holds a FAA Part 107 Unmanned Aircraft Certification. Melissa and Paul have been married 29 years and have three children – Chris, Ashley, and Josh. Chris graduated from Missouri State with a Masters in Cultural Anthropology. Ashley is currently working towards a degree in Digital Media Production, and Josh is working towards a degree in Industrial Engineering.