The Missouri Small Business Development Center (SBDC) at HREDC offers personalized and extensive services from knowledgeable and helpful professionals focused on your business success. The Missouri SBDC at HREDC helps businesses in every stage. From concept to startup, growth to renewal, mature to succession. Business specialists are here to help you succeed at every stage in your business' lifecycle.
The Missouri SBDC at HREDC offers one-on-one counseling by appointment and training events on various business topics from understanding financial statements, customer discovery, business planning, cash flow analysis, and other events based upon the needs of the business communities served. All one-on-one counseling is confidential.
How Missouri SBDC at HREDC Helps You
We help clients at all stages of business with these types of assistance:
Start a business and test a business model,
Create a business plan and develop financial projections,
Analyze past financial performance and plan for the future,
Develop management and marketing plans,
Develop leadership skills to grow a business,
Plan for critical transitions in your business,
Buy or sell an existing business,
And more!
The Missouri SBDC at HREDC serves businesses in a seven-county region including Marion, Clark, Lewis, Shelby, Ralls, Monroe, and Pike counties.
Missouri SBDC at HREDC Staff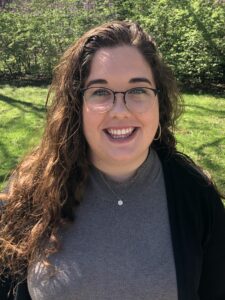 Maria Kuhns holds an M.S. in Agricultural and Applied Economics and a B.S. in Agribusiness Management from the University of Missouri. Prior to working at HREDC during her graduate program, Maria worked as a graduate research assistant in MU Extension's Regional Economic and Entrepreneurial Development (Exceed) program. Within Exceed, Maria worked on a variety of projects including a statewide workforce needs assessment and developing a community engagement framework for county-based Extension faculty. Her thesis research focused on the importance of healthcare to rural economies and identifying strategies for retention of rural health care providers. Maria has also held roles in the Rural Economy Branch of the USDA Economic Research Service and at MFA Oil, a farmer-owned cooperative. While completing her undergrad, Maria obtained teaching experience by working as a teaching assistant and guest lecturer for applied economics and agribusiness courses. She is an alumni of Sigma Alpha Professional Agricultural Sorority and a member of the National Agri-marketing Association. Maria grew up on a hog and grain farm in Effingham County, Illinois. In her free time, Maria likes to garden, patronize small local businesses, and spend time with her husband and horse.
To sign up to be a client please click below and fill out the necessary forms. This allows us to help our clients in the best way possible and it is how you agree to our confidentiality agreement.
Once you have completed the application, Missouri SBDC at HREDC will contact you to schedule a call.
We look forward to helping you and your business grow!
Missouri SBDC experts are conveniently located all across the state providing assistance and hosting events on a variety of business topics.
Business specialists use their expertise to help Missouri businesses with critical business development issues. Guidance addressing topics such as management, marketing and strategic planning is available for new and existing businesses. All one-on-one counseling is confidential.
For more information on the Missouri SBDC, visit their website at https://sbdc.missouri.edu/.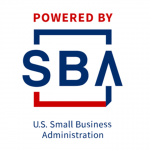 The Missouri SBDC at HREDC is funded in part through a Cooperative Agreement with the U.S. Small Business Administration.