The Missouri Small Business Development Center (SBDC) at HREDC offers personalized and extensive services from knowledgeable and helpful professionals focused on your business success. The Missouri SBDC at HREDC helps businesses in every stage. From concept to startup, growth to renewal, mature to succession. Business specialists are here to help you succeed at every stage in your business' lifecycle.
The Missouri SBDC at HREDC offers one-on-one counseling by appointment and training events on various business topics from understanding financial statements, customer discovery, business planning, cash flow analysis, and other events based upon the needs of the business communities served. All one-on-one counseling is confidential.
How Missouri SBDC at HREDC Helps You
We help clients at all stages of business with these types of assistance:
Start a business and test a business model,
Create a business plan and develop financial projections,
Analyze past financial performance and plan for the future,
Develop management and marketing plans,
Develop leadership skills to grow a business,
Plan for critical transitions in your business,
Buy or sell an existing business,
And more!
The Missouri SBDC at HREDC serves businesses in a six-county region including Marion, Clark, Lewis, Shelby, Ralls, and Pike counties.
Missouri SBDC at HREDC Staff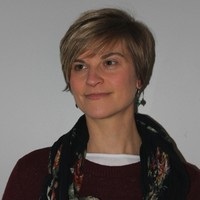 Brittany earned a Bachelor's in Business Administration with a focus on Accounting & Finance in 2007. She began her career in the mortgage industry serving the Quincy, IL community as a mortgage loan processor and originator. In 2011, she took a leap and moved to Colorado Springs, to begin working with a mission organization that she is passionate about.  At the Navigators, she quickly moved up from an Accounts Payable rep, to the Strategic Initiatives Administrator of the organization. She resigned in 2017 to start her second business; (her first was an LLC as a freelance Yoga Instructor in Colorado). As Brittany grew in her role as the CFO and Operations Manager of a national life coaching firm, WeAlign, LLC, she relied heavily on the support and expertise of the Pikes Peak SBDC.  She was passionate about not only learning how to properly run a business, but also gaining wisdom from the specialists and experts in their own fields. During this season, she knew she wanted to help other entrepreneurs reach their greatest potential, as well.  After a move back to her hometown of Quincy, IL, she met her now husband, Colten, and they were married in January 2019.
Brittany continues to teach Yoga at the Hannibal YMCA, and most recently held the position as the Finance Manager at Turning Point Recovery Centers.  She is beyond excited to grow in her knowledge and skillset of starting growing and businesses, but also to train and provide the best resources to business owners in the Northeast MO Region.
To sign up to be a client please click below and fill out the necessary forms. This allows us to help our clients in the best way possible and it is how you agree to our confidentiality agreement.
Once you have completed the application, Missouri SBDC at HREDC will contact you to schedule a call.
We look forward to helping you and your business grow!
Missouri SBDC experts are conveniently located all across the state providing assistance and hosting events on a variety of business topics.
Business specialists use their expertise to help Missouri businesses with critical business development issues. Guidance addressing topics such as management, marketing and strategic planning is available for new and existing businesses. All one-on-one counseling is confidential.
For more information on the Missouri SBDC, visit their website at https://sbdc.missouri.edu/.