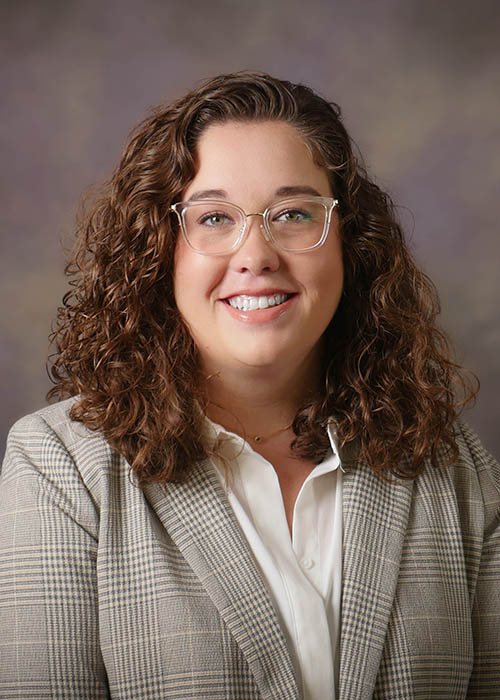 HANNIBAL, MO – The Hannibal Regional Economic Development Council (HREDC) is pleased to announce that Maria Kuhns has been selected as the new Executive Director of the organization. The decision was made by a search committee comprised of board members following an extensive search process.
Hal Benedict, Board President of HREDC, expressed his enthusiasm for the appointment, saying, "We are thrilled to have Maria take on the role of Executive Director. Her deep education in rural development, experience in supporting our local business environment, and her deep love for our community make her an ideal fit for this position. We are confident that Maria will lead HREDC to new heights."
Maria Kuhns, previously serving as the SBDC Director at HREDC, brings a wealth of experience to her new role. She holds an M.S. in Agricultural and Applied Economics and a B.S. in Agribusiness Management from the University of Missouri. Her previous work includes roles in the Rural Economy Branch of the USDA Economic Research Service and at MFA Oil, a farmer-owned cooperative. She has authored and coauthored multiple reports and guides, including for the United States Department of Agriculture and University of Missouri.
Upon accepting the position, Kuhns said, "I am honored to be chosen as the new Executive Director of HREDC. This organization has a vital role in promoting growth and investment in the Hannibal region, and I am excited to contribute to its mission in a more impactful way. I look forward to working closely with our board, staff, and partners to continue fostering development in our region."
The HREDC and its board members are confident that under Kuhns' leadership, the organization will continue to thrive and serve as a catalyst for economic growth and development in Northeast Missouri.
For more information about the HREDC, please visit https://hredc.com.
About Hannibal Regional Economic Development Council:
The Hannibal Regional Economic Development Council (HREDC) was established in 1984 to promote growth and investment in Hannibal, Missouri, as well as the city of Palmyra and  Marion County and Ralls County. The council provides assistance to new and existing businesses in the Hannibal region to help them sustain, grow, and excel.